Work With Suzanne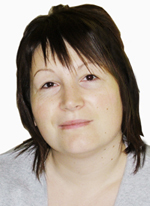 My consultations are tailored to your own personal needs and preferences. When working with me, you will receive a high quality professional service.
Consultations are available via Skype, telephone and face-to-face. (Hypnotherapy is available via face to face consultation only)
I offer you a 30 MINUTE FREE INITIAL CONSULTATION with no obligation to book any further paid sessions.
The initial Free consultation will be via skype or by telephone.
At this free consultation, you will be able to ask me any questions that you have. I will inform you of my services and also ask you questions about your issue and your medical history so that I can assess your suitability for my therapies.
If you have any further questions please email me at [email protected]
Stress Management Consultations
I am able to use my skills and knowledge to help you deal with stress. Working with me could help you to IMPROVE THE QUALITY OF YOUR LIFE.
I can teach you how to manage your mind and emotions when feeling stressed.
I can help you develop strategies for managing and dealing with the issues that are creating stress for you.
These sessions are also available by email consultation.
I can also help you to de stress with an Hypnotherapy Relaxation session. (These sessions are limited).

Pregnancy Support Consultations
I can work with you to help you with any negative emotions that you are experiencing in your pregnancy. It is common for mums to be to experience a range of emotions such as joy, shock, fear, anxiety and stress during pregnancy.
Read more about Pregnancy Emotional Support
Hypnobirthing
Hypnobirthing is available for a more confident, calmer, labour and birth.