I offer one-to-one hypnobirthing in Hull, East Yorkshire, to prepare you for a calm, confident labour and birth. You can choose to complete either the basics or complete the full course. Course sessions can be tailored to meet your needs and requirements. After completing your course, I will offer you my support up until the birth. A FREE Initial Consultation Is Available.
WHAT IS EASIBIRTHING®?
The easibirthing® method was created by Sharon Mustard in conjunction with midwives and uses a combination of techniques such as self hypnosis, relaxation, visualisation and breathing techniques, to help prepare your mind and body, for a calm, more comfortable, confident labour and birth.
As a certified easibirthing® childbirth specialist, I will help you to reduce the fear you have about childbirth and help you to increase your confidence in your ability, to cope during labour. I will help you to develop a positive, confident mindset for labour and birth.
Having used hypnobirthing techniques myself for the labour and birth of my 3rd child, I have valuable experience and knowledge, that I can share with YOU. It is my mission to help you feel confidently calm during pregnancy, birth and beyond.
WHO IS HYPNOBIRTHING SUITABLE FOR?
This natural birth course is suitable for mums-to-be who are planning a home birth or hospital birth. This course is suitable, if it's your first pregnancy, second pregnancy or more.
This course is suitable for for mums-to-be who would like any of the following -
A more natural birth
Feel more relaxed and calm during labour and birth
To reduce fear and anxiety about birth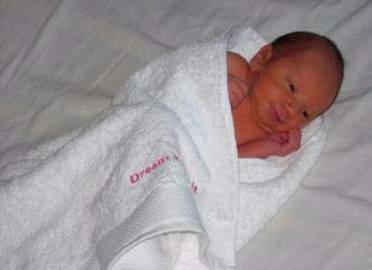 THE EASIBIRTHING® COURSES
You have a choice of either, completing the basics, or completing the full course.
The Basic Course
The basic hypnobirthing course is 1.5 hours and costs £95.00.
During the course, you will learn:-
Relaxation and breathing techniques
The effects of tension, fear and anxiety in childbirth
How birth expectations affect outcomes
Birth Partner involvement during childbirth
Childbirth affirmations
You will receive course material, and a hypnosis relaxation mp3.
If you would like to complete additional sessions after completing the basic course, you have a choice of upgrading to the full course or completing additional individual sessions.
Additional Individual Sessions
Additional indvidual sessions last 1.5 hours and cost £85.00 per session.There are 4 additional individual sessions. You can complete as many as you require. The course content can be tailored to meet your needs and requirements. If wish to complete all 4 additional sessions, you will not be charged for the fourth session and the cost will be the same as compleing the full course.
The Full Course
The full hypnobirthing course is 7.5 hours and costs £350.00
The course will be delivered in 3 x 2.5 hour sessions.
During the course, you will learn:-
How to relax and the importance of being calm and relaxed during the later half of pregnancy and during labour.
How fear and tension creates pain during labour.
Relaxation, self hypnosis and visualisation techniques to use during labour
Breathing exercises to use, to breathe through contractions
How to trigger calm states during labour
The role of the birthing partner and how they can support and assist on the day of the birth
Pain management techniques for stage 1 & 2 of labour
How to release fears associated around labour and birthing.
Knowledge of each stage of labour (please note this programme does not replace NHS antenatal sessions)
Information regarding positions for labour and birth
Visualisation for successful breast feeding
You will receive course material and 5 hypnobirthing mp3's.
SUPPORTING YOU UP UNTIL THE BIRTH
After you have completed either the basic, or full hypnobirthing course, you will receive a follow up consultation. If you opt for additional hypnobirthing sessions after completing the basic course, your follow up consultation will be held after your last session. This consultation is included in the course price and will be provided on the telephone or via email depending on your preference. At this consultation, you can discuss your progress, ask any questions that you may have, or have a recap on any of the techniques that you have learnt.
After this consultation you can contact me up until the birth for my support.
WHEN CAN I START THE COURSE?
You can attend the course anytime from 20 weeks of pregnancy. You should allow enough time, so that you are able to practice the techniques. The relaxation techniques taught on the course, will benefit you during your pregnancy.
If you are under 20 weeks of pregnancy and interested in hypnobirthing, you can pre-book this course in advance. A FREE Initial Consultation is available before booking on to a course. This consultation is available at any stage of pregnancy. Please see more details about the FREE Initial Consultation at the bottom of this page.
Due to limited availability, it is advised to book your hypnobirthing course early.
WHO CAN ATTEND THIS COURSE WITH ME?
I welcome the attendance of the birthing partner, as I encourage the birthing partner to have an active role to support and assist you with the techniques taught during the course.
However, if the birthing partner is unable to attend, I will provide you with information that you can share with the birthing partner.
WHERE IS THE HYPNOSIS FOR CHILDBIRTH COURSE HELD?
My private hypnobirthing courses, are held in a Hull City Centre, located on Bond Street, Hull, East Yorkshire.
WHAT ARE THE BENEFITS OF HYPNOBIRTHING?
Hypnobirth mums often experience shorter labours and will either experience no pain or reduced pain throughout labour. The relaxation techniques taught on this natural birth programme will benefit you during pregnancy, labour and postnatally. To learn more about the many other benefits of hypnobirthing click here.
WHEN USING SELF-HYPNOSIS WILL I BE OUT OF IT AND MISS THE BIRTH?
No, you wont be "out of it" and miss the birth. When using self-hypnosis for childbirth, you will feel relaxed and still be aware of what is going on. You can find out more about hypnosis here
FREE INITIAL CONSULTATION
I offer you a FREE INTIAL CONSULTATION. This consultation will last between 30-60 minutes. At this consultation you will be able to ask questions about hypnobirthing and find out how I can help you have a calm, confident labour and birth.
Contact me today, to arrange your free Initial consultation. There will be no pressure or obligation to book on to a course after your initial consultation.
By using the contact form below, you are agreeing for Suzanne to contact you. Please read our Privacy Policy
Please complete the form below and click the Send button to get in touch with us.
Thank you for submitting the contact form.