Positive Mindset for Business Owners
Running a business is tough but it's been even tougher in the last two years due to the pandemic. It's been a very stressful time, with so much uncertainty and worry.
As a business owner myself, I understand the challenges and emotions that you face.
I've found it difficult at times, how about you?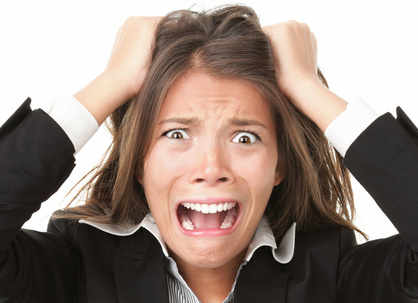 When weighed down with heavy emotions, the mind will be blocked and preoccupied with the negative. Stress will also be experienced.
Stress can be very damaging and it has an negative effect on the mind. Stress can effect clarity, decision making, creatitivity and productivity, and as a result of this, have an effect on business.
When stress is released it could help you to regain clarity, make better decisions, be creative, be productive.
Have you ever noticed that when you are feeling in a more relaxed state, that solutions to problems or creative ideas pop up in your mind? I know I have.
If you were free from the negative emotions that you are experiencing, what would that mean for you and your business?
Ive been using EFT tapping to help me gain freedom from the emotions that I've been going through. I would like to share with you this powerful and effective technique that can help you release negative emotions.
At a FREE session, I will introduce you to EFT (Emotional Freedom Technique) and during this session, I will teach you some of the very basics of how to use EFT as a self-help technique.
But before then, let me tell you alittle about EFT.
EFT uses self accupressure tapping on certain meridian endpoints on the face and body and uses a talk therapy at the same time. It's a bit like accupuncture without the needles and is often referred to as psychological accupressure.
EFT is my favourite healing technique, its a fabulous tool to use.
When I first came across EFT, I thought it was a bit strange but I quickly realised the benefits of this technique. Here are some of the benefits :
The basic procedure is quick to learn
Tapping creates a calming effect
It can be used as a self-help technique
Tapping can take the charge out of emotions
EFT TAPPING
When self tapping on the meridian endpoints and at the same time verbaslising the issue, the disruption in the energy system begins to clear and when the disruption is completely clear, the negative emotion often disappears.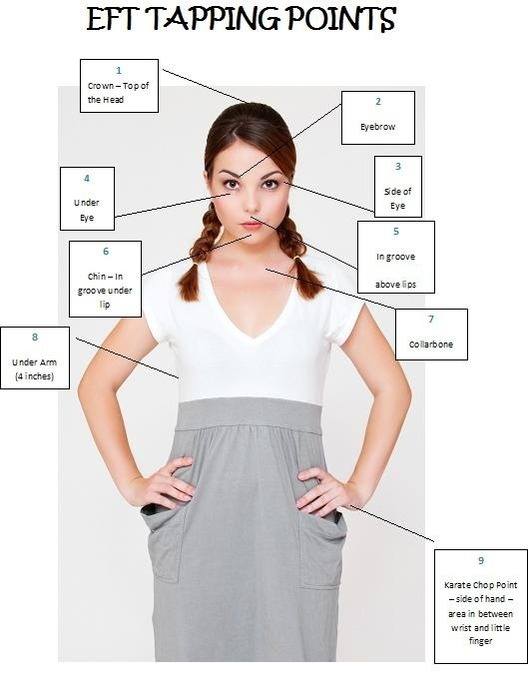 During an EFT session, you will use your fingertips to tap on the acupressure points. Please see the EFT Tapping chart.
I will tap with you and guide you through the process.
When tapping, you will focus on the negative emotion/issue by saying a set-up statement and then on further rounds of the sequence you will use reminder statements that focus on the issue.
I know that the concept of EFT, might sound strange to you but don't dismiss EFT before you have tried it!
To find out more on how EFT could help you, please contact me.
After your first session, you will have a learnt very basics of EFT. If you wish to have further sessions, I will use my skills to help you to release any negative emotions, feelings of limiting beliefs that could be hindering your business. I will use a combination of EFT, NLP and Stress Management techniques.
During the sessions, I will also help you to develop some positivity. We will use visualisations, affirmations and positive EFT tapping.
You will learn some useful self help techniques that you can use after you have completed the sessions. These techniques will be quick and effective and even if you are a busy person with little time, you should easily manage to apply these techniques.
Sessions will be approximately 60 minutes in duration and will be delivered over zoom.
Having online sessions will mean, that you can receive support without leaving the comfort of your home.