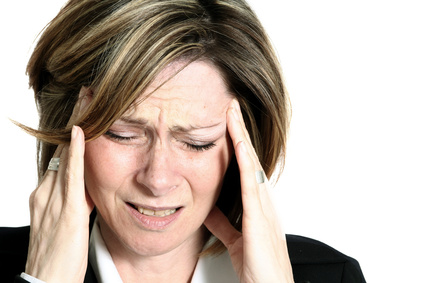 Running a business is tough isn't? but it's been even tougher in the last two years due to the pandemic. It's been a very frustrating and stressful time, with so much worry and uncertainty.
Our mental and emotional state affects all areas of life, including business.
Our mindset has the power to create, destroy or hinder life and business.
Have you ever noticed that when having a bad day or going through a difficult time and are weighed down with negative emotions or feelings that you lose focus, are less productive, lose clarity and do not make the best decisions. I know I have.
Your emotional state determines what you think, what actions you take, what you focus on. Even our daily baseline state can have an impact on our life and business. Some days we may feel on top of the world and on other days we may feel abit low and lacking energy and enthusiasm. We can change our baseline state. We can change our energy state from low to high. When in a high energy state, we often find that we are more effective and productive.
We all experience blocks that limit us in many ways. The beliefs that we hold are a driving force in life. Core beliefs are the underlying ideas that we hold about ourself, about the world and about other people. Beliefs can be resourceful or limiting.
What beliefs do you have about your business? What beliefs do you hold about yourself? Are your beliefs all positive or do have some negative beliefs?
Negative beliefs are limiting and block you from your true potential.
However, limiting beliefs can be changed to more resourceful beliefs.
What Do You Need To Do To Improve Your Mindset?
Well, you need to release what does not serve you and to condition your mind with new ways of thinking.
I can help you to change limiting beliefs and help you to release the emotions and feelings that are not serving you. I can teach you how to manage your daily state and help you develop positivity.
I would like to give you some help for FREE and therefore, there will be no charge for your first programme session. I would like to teach you a technique called EFT (Emotional Freedom Technique). It's a technique that I use, and is my favourite technique. It may seem abit odd at first, but don't dismiss it until you've tried it. When I was first introduced to EFT, I thought it was abit strange, but I soon discovered the benefits of this technique and now I am so passionate about it. It's a fabulous tool to use and would like to share it with you.
After I have shown you the very basics of the technique at your taster session, you won't be an expert in this technique but you have some basic knowledge on how to apply this technique to some of your issues. But before your first session, let me tell you a little more about EFT.
EFT uses self accupressure tapping on certain meridian endpoints on the face and body and uses a talk therapy at the same time. It's a bit like accupuncture without the needles and is often referred to as psychological accupressure. When self tapping on the meridian endpoints and at the same time verbalising the issue, the disruption in the energy system begins to clear and when the disruption is completely clear, the negative emotion often subsides or disappears.
During an EFT session, you will use your fingertips to tap on the acupressure points. I will tap with you and guide you through the process. When tapping, you will focus on the negative emotion/issue by saying a set-up statement and then on further rounds of the sequence you will use reminder statements that focus on the issue.
We can also use EFT to tap in the positive.
Here are some of the benefits of EFT :
A basic knowledge of EFT is quick to learn
Tapping creates a calming effect
It can be used as a self-help technique
Tapping can take the charge out of emotions and feelings.
If you would like to find out more about EFT, we can discuss it in detail at your initial consultation. This consultation is prior to your first free session.
If you would like to see a chart of the tapping points please click here.
If you wish to continue to work with me after your first free taster session, I will offer you a 4 session programme . As well as the programme having structured content, the programme will be tailored to your unique needs and requirements.
During the programme you will learn
How to apply the Emotional Freedom Technique as a self help technique (basic knowledge)
How to manage stress effectively
How to develop resourceful states
How to be more in control of your mind and emotions
Affirmations and visualisations, to help you achieve your goals
I will work with you during the programme to help you to release what is not serving you and to help you develop some positivity. Depending on your needs and requirements, I will use a combination of EFT, NLP, Stress Managment Techniques and Mind Mangement techniques. If you feel, that you would like some additional sessions after the 4 session programme, additional sessions can be arranged.
You will learn some useful self-help techniques and strategies, that you can use after you have completed the programme sessions. Even if you are a busy person with little time, I will show you how to easily apply these techniques into your busy schedule.
You will be given homework in-between the programme sessions, and therefore you will need to be committed to making changes. Sessions will be approximately 90 minutes in duration and will be delivered over zoom. Having online sessions will mean, that you can receive support without leaving the comfort of your home. Programme sessions will be at least 2-3 weeks apart to enable you to apply what you have learnt.
You will have an free intial consultation before your first free programme session. At the initial consultation you can ask me any questions that you may have. If you decide that you would like a free session the try EFT, I will take an assessment before the session, to assess your suitability. The initial consultation will be conducted over the telephone and will last up to approximately 30-60 mins.
Please Note
This programme is meant as an empowerment and therefore can not guarantee any level of business success.