Sessions for Business Owners
Do you have worries, fears or limiting beliefs that are blocking you from moving forward with your business ?
Has the current pandemic left you feeling frustrated, worried and uncertain about the future of your business?
Well dont despair! I am offering you the opportunity to learn for FREE, an effective self help technique that you could use to help you to release the negative emotions and feelings that you are experiencing. When consumed with negative emotions and feelings, we will not always be making the best descisions. Creativity, productivity and clarity could also be hindered. Those negative feelings and pschological effects can be released when using healing modalities. One of my favourite modalities is EFT.
EFT (Emotional Freedom Technique) is a powerful self help technique that I would like to introduce you to. In a FREE zoom session, I will teach you the very basics of tapping .
Let Me Tell You a Little About EFT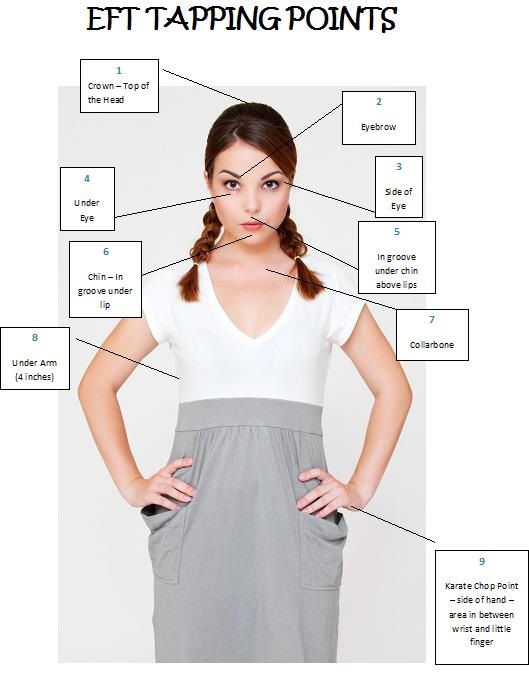 You may have heard EFT being referred to as tapping. EFT (Emotional Freedom Technique) uses self accupressure tapping on certain meridian endpoints on the face and body and uses a talk therapy at the same time. It's a bit like accupuncture without the needles and is often referred to as psychological accupressure. If you are a bit nervous about using the face points due to the pandemic , we can leave out those points and add in other points instead.
Newcomers to EFT, often find EFT alittle strange at first, I know I did when I was first introduced to EFT, but I soon released the benefits of the technique and now think its a faboulous tool to use.
Let Me Explain Alittle About How EFT Works
EFT uses the same energy system as chinese medicine does. It uses the body's electrical energy system. Our emotions and feelings are energy. The word emotion means energy in motion. Gary Craig the founder of EFT, states that the cause of all negative emotions is a disruption in the bodies energy system. When we tap on the meridain end points and at the same time verbaslise the issue, it clears the disrubtion in the energy system and when the the disruption is completely cleared, the negative emotion often disappears.
Receive a FREE 30 Minute Initial Telephone Consultation and then Your First Session FREE
At the 30 minute initial telephone consultation you will be able to find out more about EFT and I can answer any other questions that you might have. If you decide that you would like a FREE session after your initial consultation, the session will be delivered over zoom. At your FREE session you will learn the very basics of EFT. At the end of the session you will have a basic knowledge on how to apply this technique. To fully master EFT, further learning would be required. After your first session you can either take away what you have learnt or you can continue to work with me. If you wish to receive further sessions, I will use my skills, experience and knowledge to help you release any negative emotions, feelings or limiting beliefs that are hindering your business. I will also teach you other self help techniques that you could use.
So, why not give EFT a try! Book Your Free 30 Minute Initial Consultation TODAY
Online - Please complete the form below and click the Send button to get in touch with us
Telephone - 07546055246
We respect your data and follow the GDPR guidelines. Please read our privacy policy.
Thank you for submitting the contact form.